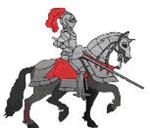 Welcome to Lyman High School!
201 S Birch
Presho, SD 57568
Phone: 605.895.2662
FAX: 605.895.2216
Principal: Ms. Robin Curtis: robin.curtis@k12.sd.us
Guidance Counselor: Brittany Reuman: brittany.reuman@k12.sd.us
High School Secretary: Marsha Hullinger: marsha.hullinger@k12.sd.us
Please contact the office with any questions or concerns.
If your student will be absent from school for any reason,
please call Marsha Hullinger @ 605.895.2662
No person in the United States shall on the basis of Race, Religion, Color, National Origin, Sex, Sexual Orientation, Age, Physical or Mental Handicap, or any other form of discrimination shall be excluded from participation in, be denied benefit of, or be subjected to any discrimination.